OCC Neighborhood Collection Center (click for daily schedule)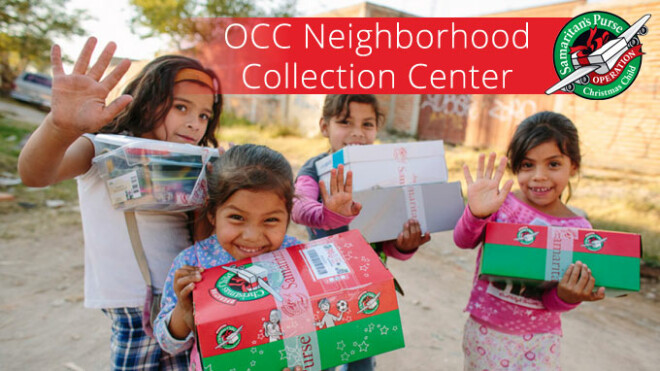 Daily, from 11/12/2018 to 11/19/2018, 6:00 PM - 8:00 PM
Talbot Bible Church is proud to act as the the Neighborhood Collection Center for Operation Christmas Child again in 2018. Please bring in your shoeboxes to be inventoried and stored before being sent out to the Regional center.
Please Note that the times are different each day so make sure to reference the schedule below before heading out.
Monday 12th: 6p-8p
Tuesday 13th: 4p-6p
Wednesday 14th: 4p-6p
Thursday 15th: 6p-8p
Friday 16th: 6p-8p
Saturday 17th: 9a-noon
Sunday 18th: 11a-2p
Monday191st: 8a-10a

Thanks again for your help in partnering to bring hope through the gospel to the farthest corners of the world.